Find the Right Child Care

Help Paying for Child Care

Public Prekindergarten Programs

Resources for Child Care in Hawaii
Find information and support to help with child care in Hawaii.
Find the Right Child Care in Hawaii
PATCH is a community service organization dedicated to supporting Hawaii's child care needs. We help families find the right child care. We offer FREE resources on choosing and paying for child care, child development, parenting, becoming a child care provider and other useful resources right at your fingertips.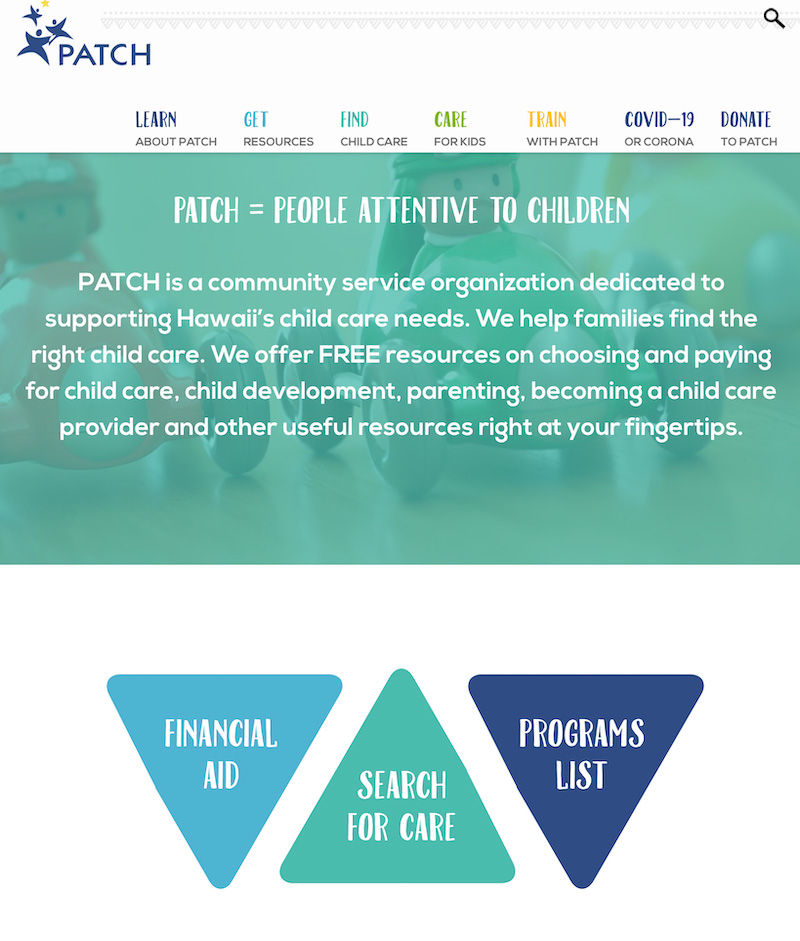 Do You Need Help Paying for Child Care in Hawaii?
 Child Care Connection Hawaii is a the State of Hawaii's Department of Human Services web page that lists resources on getting help paying for child care in Hawaii.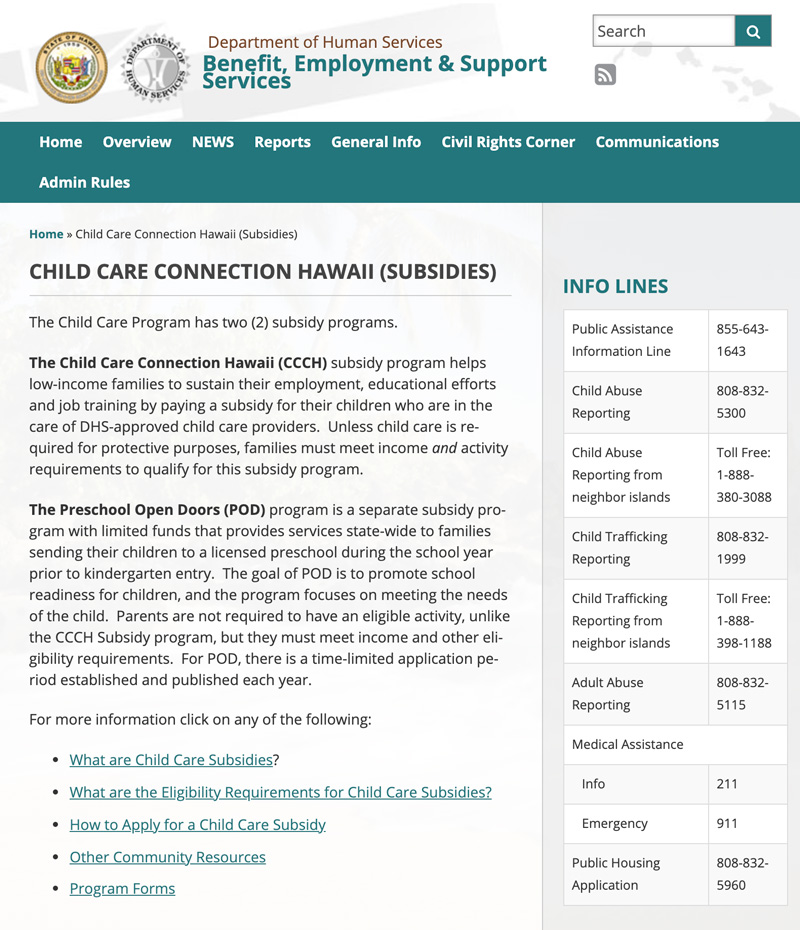 Head Start Programs in Hawaii
We work to advance high quality comprehensive services that ensure children, prenatal to age five, and families grow and thrive in Hawaii.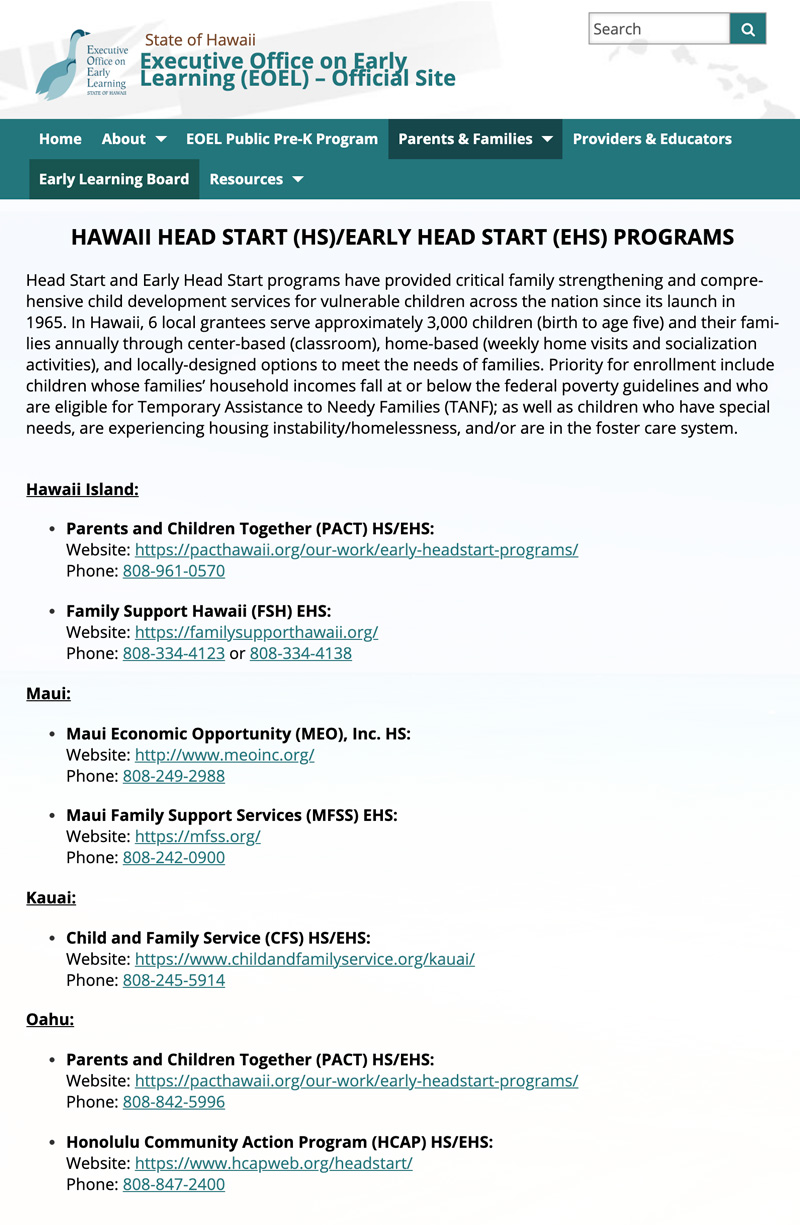 EOEL Public Prekindergarten Programs
These programs provides high-quality learning experiences that address children's physical development and health, social and emotional development, cognition, language and literacy, and approaches to learning.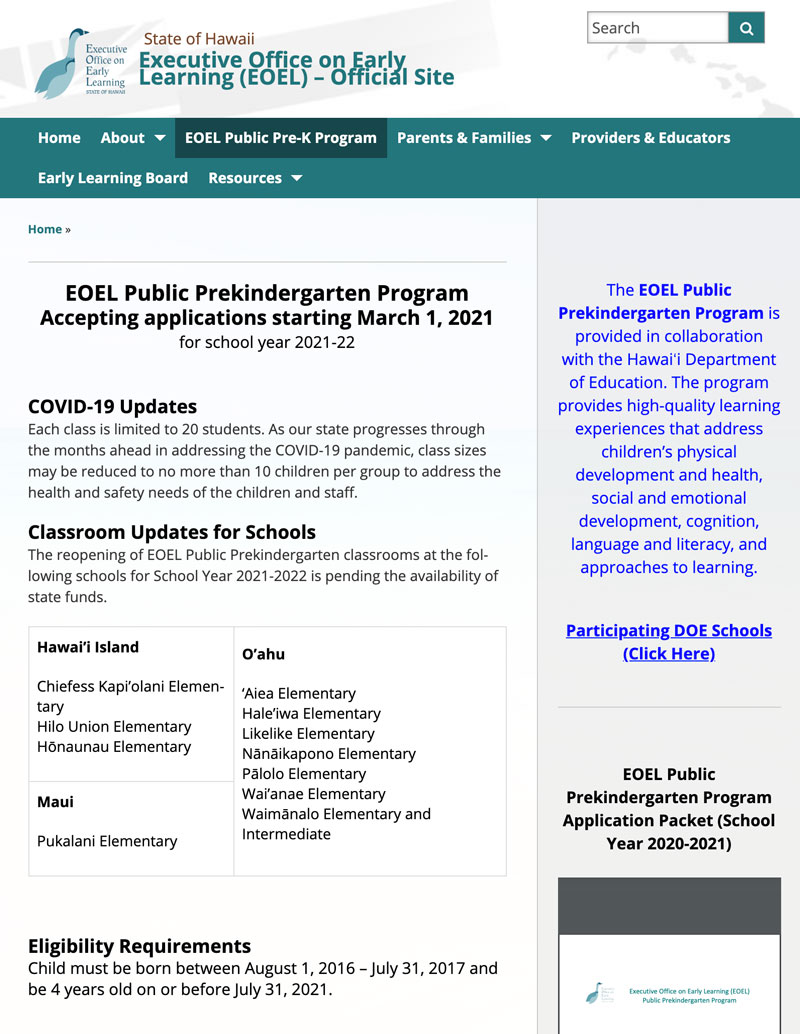 Other Articles for Families
Other Articles for Service Providers